Having Fun with the Presidential Election
There are some entertaining benefits during election season that can only be enjoyed every four years.

J.P.

Posted on 10/3/2012
While many of us would like to spend the fall of an election year immersed in conversation and discussion about the direction of the country, some of us simply do not care. Now, for those apathetic few, the election season does not mean that life should carry on uninterrupted, as usual. No. Rather, those who could not care less about who occupies the White House take this time to enjoy the many humorous and entertaining offerings of the campaign period.
The internet is a great place. It offers bounds of information. Not all of this information is significant, but some of it is funny: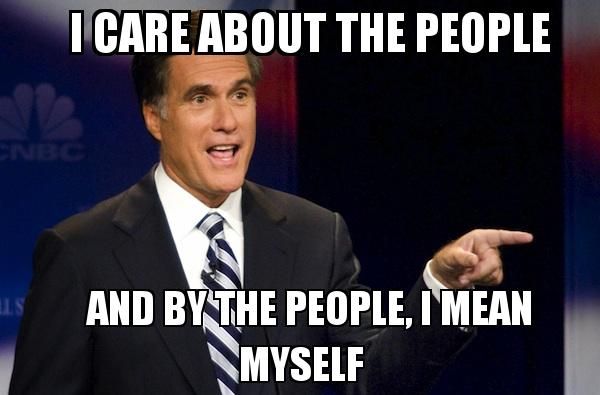 (via)
(via)
Let's take a moment to embrace this election season! After all, we only get a presidential election every four years. It's time we live it up.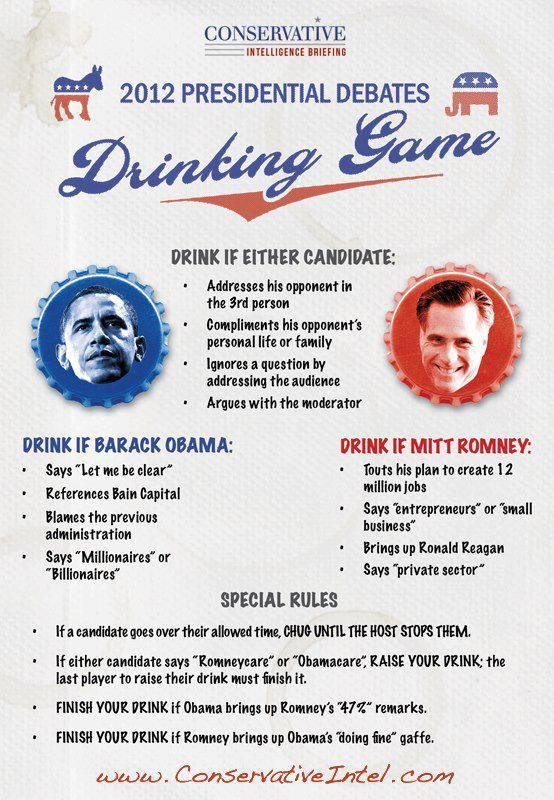 (via)
For some more presidential drinking fun, visit: http://thehairpin.com/2012/10/okay-beer-pong-maybe
And to play the "Gaffe-Dodger" Presidential Election game, visit: http://www.csmonitor.com/USA/Politics/Play-Gaffe-Dodger-the-presidential-election-game
comments powered by

Disqus