Debate: John Stewart Vs Bill OReilly
The 'Rumble in The Air-Conditioned Auditorium'

Jackson

Posted on 10/8/2012
These two TV juggernaut's faced off this past weekend in a debate for Charity.
"They took on issues like income redistribution, funding of public television, social security, who is to blame for our economy, security inside Libya, and the Iraq and Afghanistan wars. But they provided themselves and the audience with zingers and a humor not normally seen on a debate stage."
Despite some technical issues caused by the high number of people trying to stream the event (Wait, people want to see this kind of thing? We should give these guys their own shows!) the debate was reportedly a success. You can access the full article here.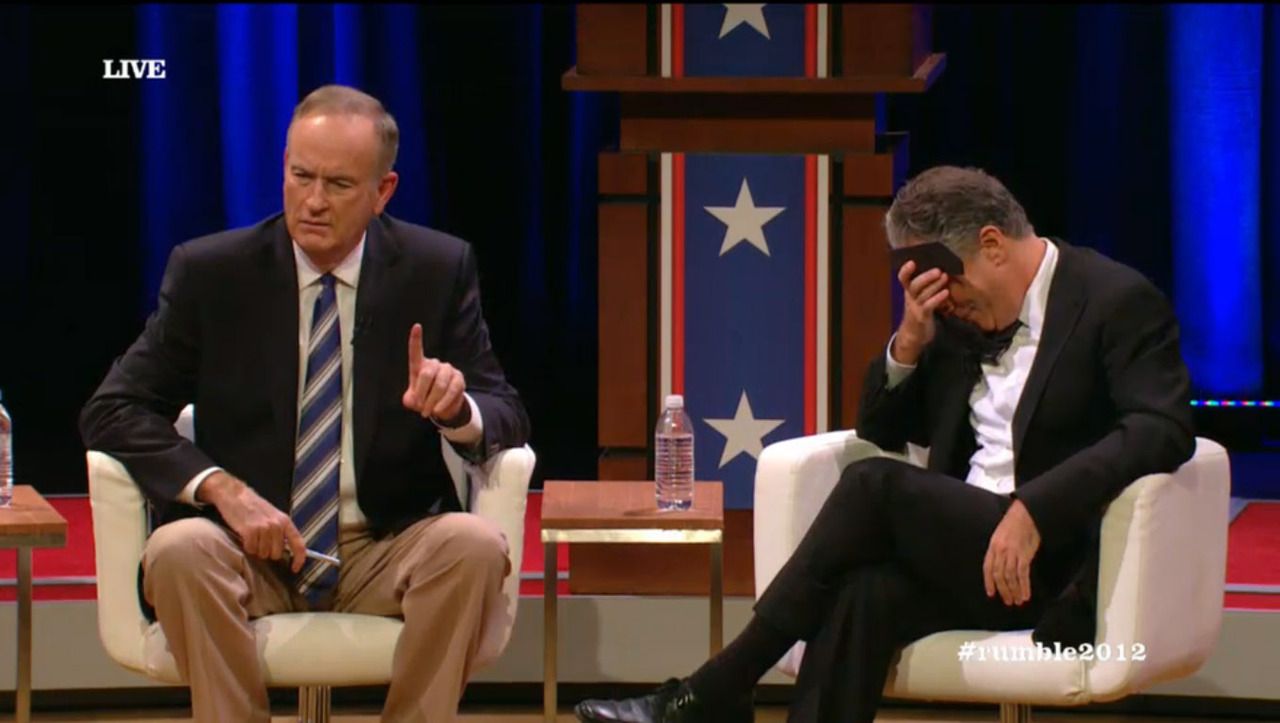 O'Reilly wont tolerate sassiness.
comments powered by

Disqus