Former Crack Dealer on Economics of Drugs
Forget a financial advisor, trust the kingpin instead.

Jackson

Posted on 10/8/2012
Heres a link to an NPR podcast on the economics of Crack. They share the story of "Freeway" Rick Ross who has this to say:
"When you come from where I was when I started selling drugs, you feel hopeless. You don't think you're going to live past 24 years old. Go to jail, come out with stripes. Really wasn't any risk."
Is it in poor taste that all I could imagine while reading this was this fellow?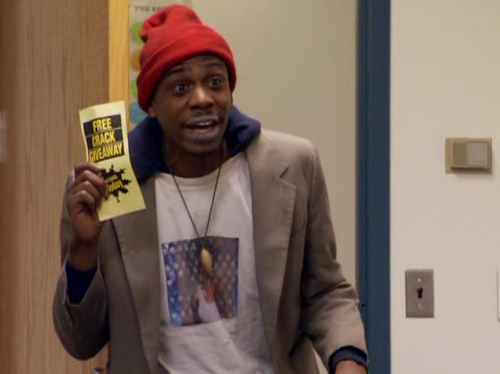 Oh Tyronne, you loved Crack too much.
On a serious note this is an important and fascinating piece from someone who has actually been there. Be sure to listen to the full podcast.
comments powered by

Disqus