Snoop Dog becomes Snoop Lion
Snoop Dog, following a trip to Jamaica last January, is changing his name to Snoop Lion and taking the natural and obvious steps towards being an artist that 'kids and grandparents' can listen to.

UCampus

Posted on 8/1/2012
From Yahoo:
Snoop Dogg says he was "born again" during a visit to Jamaica in January, is changing his name to Snoop Lion and is ready to make music that his "kids and grandparents can listen to."

The artist known for gangster rap is releasing a reggae album called "Reincarnated" in the fall.

The West Coast rapper held a news conference in New York on Monday. Later he played five songs for a small crowd, including one called "No Guns Allowed." It features his daughter.
Cool. Whatever. Changing your name (I realize he probably isn't legally Snoop Dogg or Snoop Lion but same difference) might have been a big deal 30 years ago now but now it feels the equivalent of teenage girls putting feathers in their hair.
More importantly, this now exists: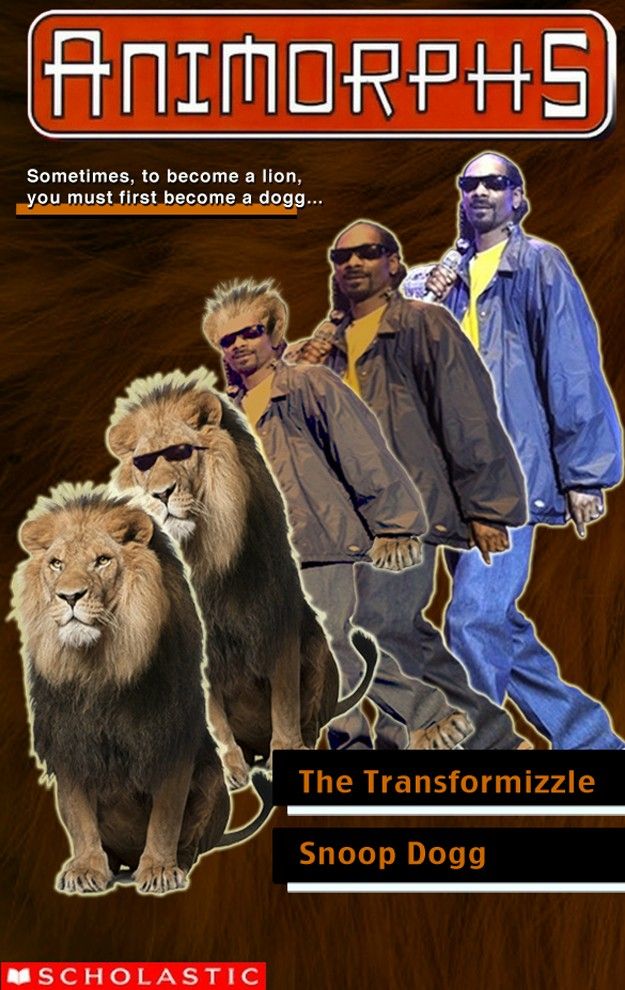 I can't remember a single thing from high school or junior high, but I read every single Animorphs book and pretty clearly remember every major character and plot point. True value of an education or something.
comments powered by

Disqus