American women dominate Olympics
One could argue the real story of the Olympics, at least so far as the US in concerned, is the absolute dominance by the American women.

UCampus

Posted on 8/13/2012
SBNation has a graphical breakdown of the medals awarded at the London Olympics (that entire article is worth your time), but this graph in particular caught by eye:
SBNation captions:
One big focus all Olympics has been on how well the women have done. This is the first Games in which there have been more female Olympians than males, and the results paid off for the U.S. The American women won 58 medals to 45 for the men. Most all of that difference shows in the gold medal count, the women took home 29 gold medals and the men just 15.
The two to one difference in gold medals from our women to our men, who were still exceptional, shows how dominate the American women were in relation to the rest of the world.
Interestingly, Travis Waldron (via The Daily Dish) notes that the primary reason for this success is the long term success of Title IX:
Without Title IX, many of the women on America's Olympic team may not have made it to London, and others would have taken paths with many more hurdles along the way. In the U.S., female participation in sports has increased 545 percent at the college level and nearly 1,000 percent at the high school level since Title IX passed in 1972, and it has led to opportunities for female athletes that did not exist years ago. ... Before Title IX passed, few women received college athletic scholarships. There are now more than 200,000 women playing sports at American colleges and universities. Those women largely play low-revenue sports like basketball, track and field, soccer, and volleyball — all sports where American women either have or will win medals, most of them gold.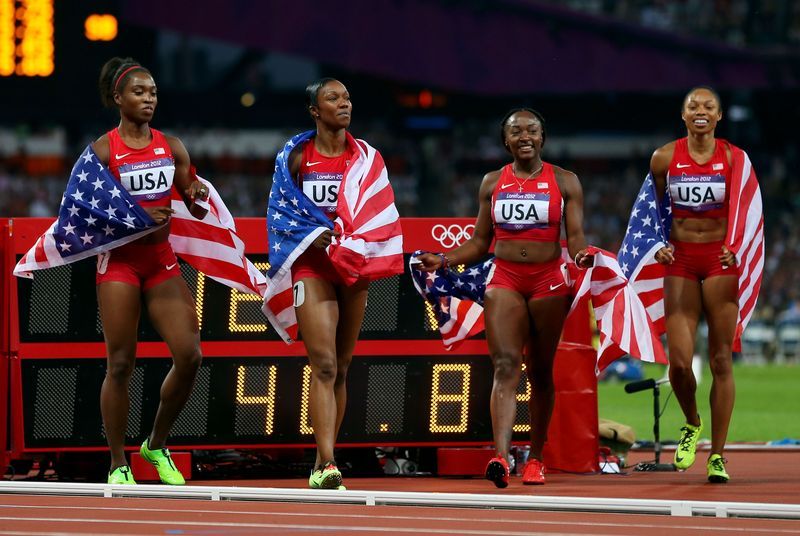 via The Daily Dish
comments powered by

Disqus